These systems can be used in an endless variety of remote inspections. Please consult Detect-All for any and all of your remote inspection needs.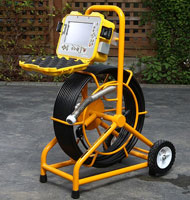 Mini Color Camera System
A 1″ locatable camera head with 200′ of semi-rigid camera cable for inspecting pipes etc from 1 1/2″ to 6″ in diameter.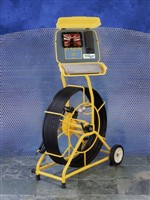 Standard Color Self Levelling Camera System
A 1.5″, auto-focus, locatable, self-levelling color camera with 400′ cable for pipes 2 1/2″ to 8″ in diameter.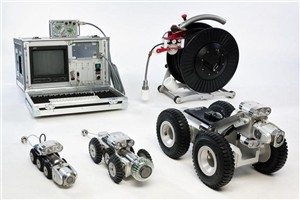 Modular Rovver System
Reconfigures easily for any combination of pipe size from 4″ to 60″ in diameter. Steerable to navigate and push past debris. Auto-focus, tilt, pan and zoom color camera.
To schedule a service or ask us questions, get in touch today!