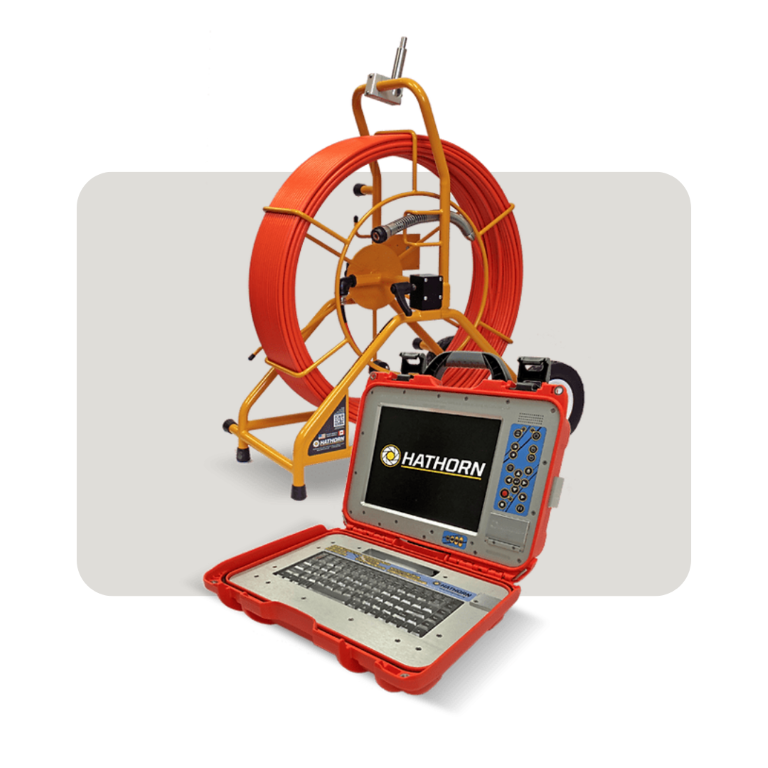 Keyhole Gas Camera System
The Keyhole Gas Camera System was designed along with The Gas Technology Institute in Chicago for unique keyhole applications and has been widely used in the gas utility sector for many years. The unique camera design and semi-flexible push rod allow for saddle joint entry of live gas mains at 90 degree angles.
Product Details:
Developed for the Natural Gas Utility Industry
Large standard push reel
400′ flexible insertion rod
Fits seals of entry chamber (stuffing box)
Unique designed rugged color camera head
Navigates Keyhole saddle joints
Adjustable drum brake
Replaceable camera skid
Machined aluminum panels
12″ HDMI Daylight readable monitor
Large battery pack
USB and Hard Drive Recording
Adjustable lighting
512Hz Sonde transmitter
Full keyboard text writer
2″ vertical to 2″ horizontal insertion
Works with Jameson keyhole insertion tools
Minimum drilling 1.5″ diameter
2″ to 4″ lines
60 psi working pressures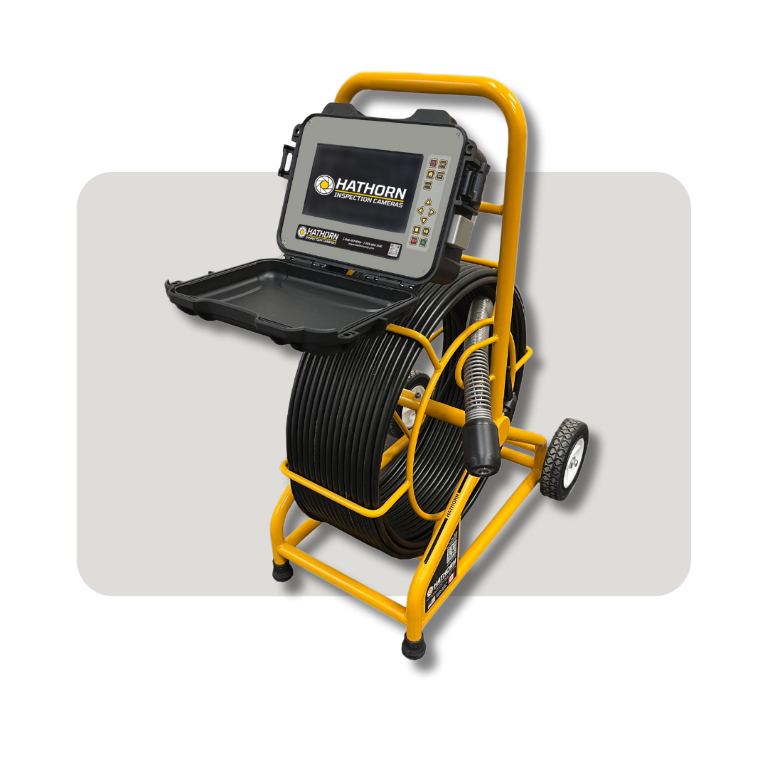 H7 System
Compact and light weight (only 29lbs) the H7 is packed with features and fits pipe sizes ranging from 1.5" to 6" depending on push rod and camera configuration.
Product Details:
7″ Monitor
USB Recording
2 Hour Lithium Battery
On-Screen Footage Counter
512Hz Sonde Transmitter
Adjustable Lighting
Text Writing
100' Push Rod with Straight View Camera
Product Details:
200' of Push Rod
Self-Levelling Camera Head
Wi-Fi Transmitter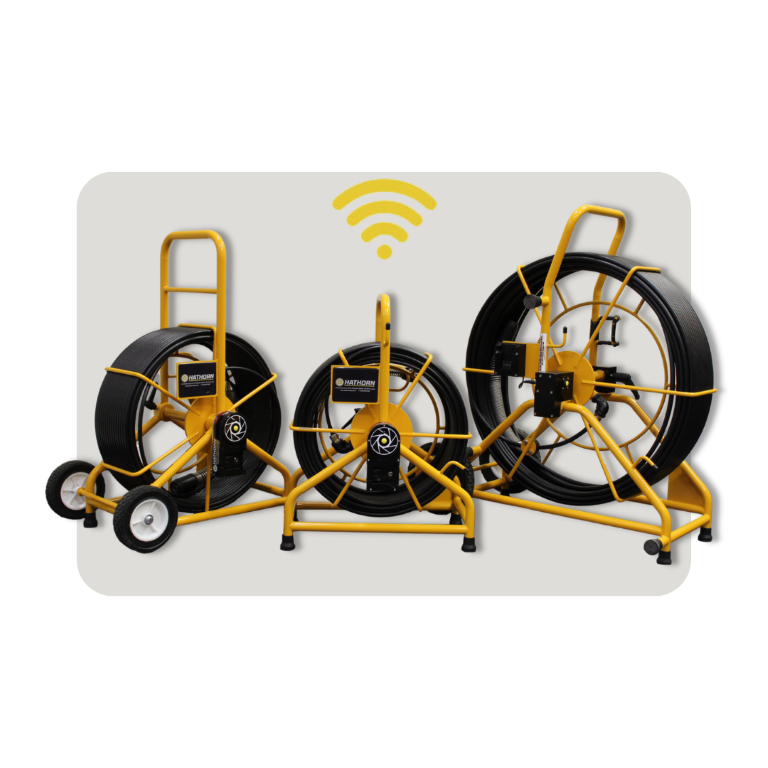 Wi-Fi Reels - Go Wireless!
Now with Wi-Fi reels you can complete inspections without the use of a traditional monitor. The Wi-Fi reels send a wireless Wi-Fi signal directly to your mobile device that can then be recorded and saved in your photo folder. Once the video is selected it can then be sent via text, email, airdrop, Facebook, Cloud, etc. The possibilities are endless. Multiple reel sizes, pushrod diameters and camera heads are available.
Product Details:
Monitor free reels, NO cords, NO heavy monitor cases, NO screens to damage
Easy wireless video transfer from reel to mobile device
On-screen resettable footage counter
512Hz powerful Sonde transmitter
Auto iris camera element automatically adjusts picture lighting
Connect multiple devices at once
Record in high compressed video, easily manage video files and snapshot pictures, files can be air-dropped, texted, emailed, etc
Videos and pictures are saved right in your picture app
Downloadable Wi-Fi app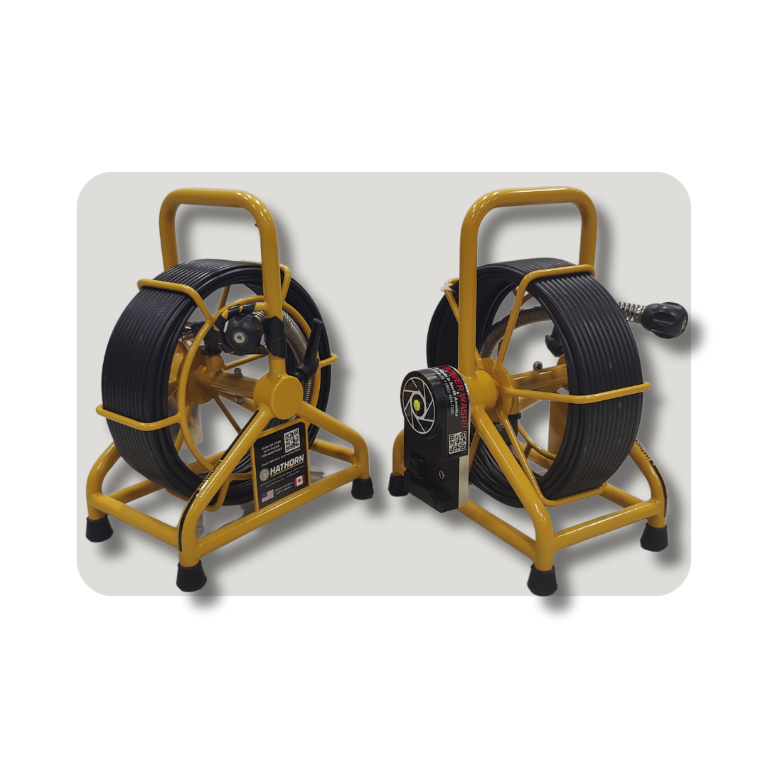 Micron Camera Reels
This small compact Micron reel delivers everything you need to perform quick inspections in pipes ranging from 1 1/2″ to 3″ diameter and up to one hundred feet in length. Weighing in at only 15 pounds makes this camera perfect for easy portability. The system comes equipped with a 512Hz transmitter and a resettable on-screen footage counter. The video is streamed directly to any mobile device which can be used as your monitor. Audio and video can be recorded to your mobile device as well. The files are saved on your device and can then be transferred via Email, Text, or to the Cloud. Its small size and portability make this camera a must for every plumber.
Product Details:
Monitor- Users mobile device
Push rod size .271″ diameter
Push rod length 100 feet
Footage counter displays feet and meters (resettable)
Sonde transmitter 512Hz
Camera head size – 1 inch diameter
Weight 15 pounds
Dimensions – 10″W x 12″L x 16″H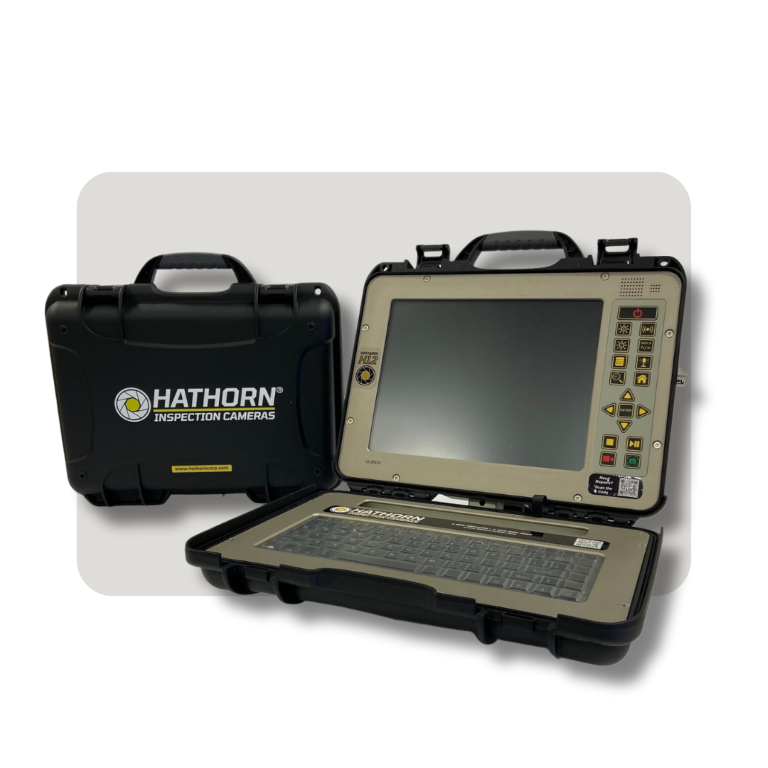 H12 Controller
The H12 Controller has the largest and brightest monitor in the industry. Its stunning picture quality and high contrast reveal images like no other. See what you have been missing!
Product Details:
Audio and Video Out Jacks
12″ Daylight Readable Monitor
Click Touch Controls
Record to USB Drive
One Touch Recording with Pause Key
Mpeg Format
16 Pages of Text Writing with Memory Saves
On Screen Footage Counter
Adjustable Lighting Controls
Voice Over Recording (Built-In)
Rename Files on Stick After Recorded
512Hz Sonde
Lithium Ion battery
Low battery alarm
Battery level indicator
Works with Most Hathorn Reels
Systems are available on a lease-to-own basis for $100/month
To schedule a service or ask us questions, get in touch today!